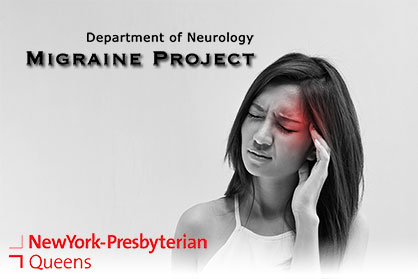 The MIGRAINE PROJECT is meant to improve the quality of care for women living in Queens County, NY who suffer from chronic, menstrual migraines.
Its first goal is to increase physician knowledge about the diagnosis, assessment and treatment of headache. Secondly, the project will develop a new system of coordination between primary care, emergency and resident physicians in order to establish an effective continuum of care and to properly direct female migraine sufferers to appropriate specialized services. Such a multidisciplinary approach to migraines will also promote early detection and preventative care for women.
The physician teaching mechanisms include CME webinars and lectures, as well as a laminated and electronic migraine diagnostic tool. (See link in side column).
Lay people, and particularly headache sufferers, may wish to follow Dr. Johnkutty's periodic, online postings. These will include headache-related news items, teaching points, tips and resources.

Go To Headache News