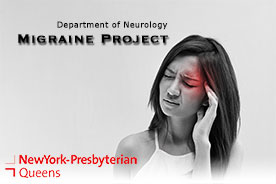 The MIGRAINE PROJECT: Headache News
Headache sufferers and other interested individuals can find periodic postings here that can be of help in understanding and dealing with headache.
If you would like to be alerted when new postings take place, please use the form provided on this page to supply us your contact information.
News Items:

News
A New Program Online!
Essential learning with regard to migraine headaches
Read more...
- page 1 of 1 -